Tuesday, September 7, 2021 | 7:05 p.m.
Lansing Lugnuts
Select Quantity
Limit of 19 seats. Call (260) 482-6400 for group sales.
Available
Not Available
In Cart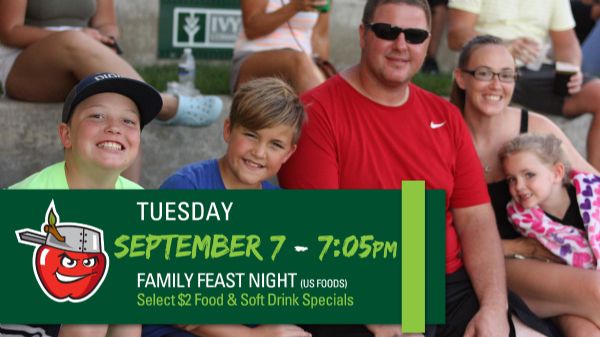 Gates open at 6:05 PM

Family Feast Night (presented by U.S. Foods)
Peanut Allergy Awareness Night (Peanut Free Game)

Parkview Field is a cashless venue. Only credit cards can be used for purchases at this event. Cash can be exchanged for a gift card at the Ticket Office to make purchases.