Tuesday, August 1, 2023 | 7:05 p.m.
Lutheran Night 2023
Order Deadline:
Tuesday, July 18, 2023 | 11:59 p.m.
Questions?
Contact Jenn Sylvester at
(260) 407-2801
or
Email
Come join us for a fun night out at the ballpark for the 18th annual Lutheran Night!

DONATION
$1.00 from each ticket will be shared with Lutheran Life Villages' Employee Assistance Program. This program was an important component of supporting LLV's staff during COVID and has continued to receive consistent utilization post-pandemic as it provides continued support for mental health for the staff, but also their immediate family.

SPECIAL DRAWING FOR EARLY TICKET ORDERS
For orders received prior to Friday, June 30, you will be entered into a special drawing for the chance to win prizes including an autographed team bat, chance to throw out a first pitch, gift certificate & more.

FAMILY FEAST NIGHT
Every Tuesday night, fans can enjoy select concession items for only $2 including hot dogs, popcorn, soft drinks and pizza slices!

POSTGAME FIREWORKS
Enjoy a spectacular fireworks display shot directly from the field sponsored by the Lutheran Schools Partnership.

If your group wishes to sit together, the TinCaps highly recommend purchasing your tickets together.
Select quantity and then click submit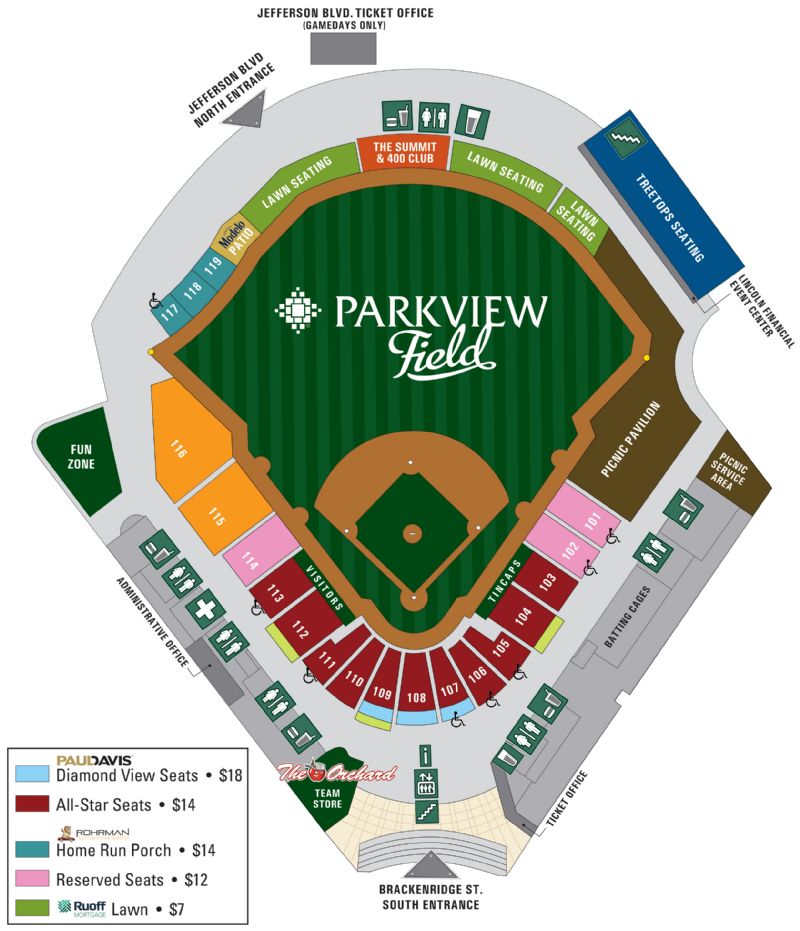 Fireworks

Family Feast Night
(Presented by US Foods)

Princess Night

Gates open at 6:05 PM